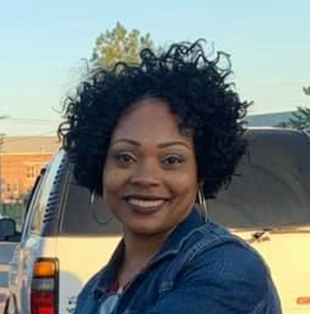 Michelle Boone: Born to Make a Difference
Great Rivers Educational Service Cooperative
Tuesday, October 13, 2020
Michelle Boone teaches second grade at J.F. Wahl Elementary in the Helena-West Helena School District, where she has been teaching her entire career. Like many teachers now, Michelle is teaching both in-person and virtually. A challenge for sure, but one that Michelle has taken head on. Why? Because Michelle is about the children and wants to ensure that no matter the environment her students are learning and excelling.
The aunt of one of her blended-learning students has witnessed her passion and commitment first-hand.
"Mrs. Boone has sparked a passion for learning in my niece that I have been hoping for," she said. "Her interactions with her students demonstrate that she loves and values them."
Michelle is a *"Rita Pierson" teacher. She believes that no matter the circumstances and even when the job is tough - maybe even tougher than normal - educators were born to make a difference.
(*Rita Pierson was an educator with 40 years of experience who served as a teacher, counselor, testing coordinator, assistant principal and champion for students. One of her most well-known quotes is "Every child deserves a champion – an adult who will never give up on them, who understands the power of connection, and insists that they become the best that they can possibly be.")
Submitted by Great Rivers Education Service Cooperative. #TeachArkansas